"Companies that fail to keep up with logistics trends risk losing competitive advantage and falling out of favor with consumers."
– FORBES
Wondering exactly how logistics can better your business? Lucky for you, we have the answer.
In short, logistics is the management and organization of details for an operation. But, for a large full-service agency like Wilen, it's much more than that. Logistics is essential to helping us achieve strategic goals efficiently and effectively—playing a crucial role in our success.
In addition to our Florida location, Wilen now has a new facility in Vegas. With a presence in both the East and West Coast, we can now say we are a bicoastal manufacturing facility.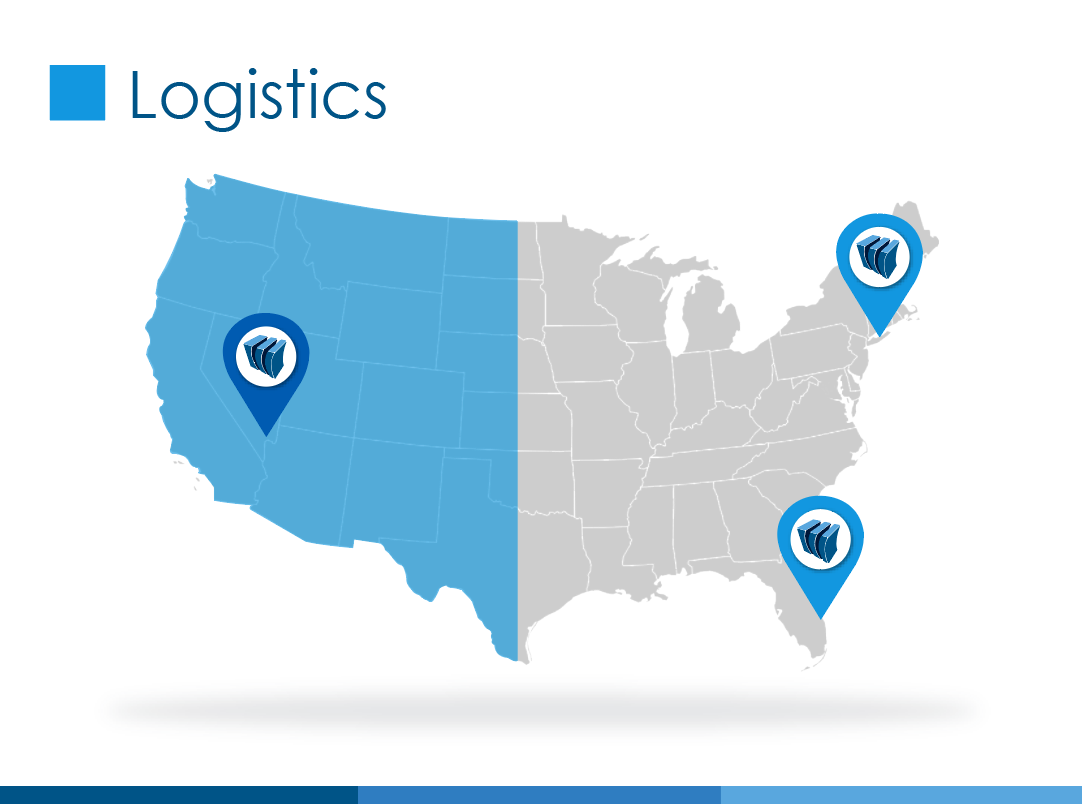 How does this benefit our clients?
We deliver high-volume digital printing with fully variable letters and envelopes daily from coast to coast. By splitting up our jobs between each coast, we have faster delivery and turnaround, which increases higher responses. From our creative agency, to our manufacturing facilities, to the homes of our consumers—we complete jobs for our clients from start to finish, all while optimizing the postal stream.
Wherever you mail, our logistics team will employ reliable methods that yield postal savings and expedite delivery time. We do it all.
OUR LOGISTICS SERVICES INCLUDE:
✓ Speed to Market
✓ Lower Postage Rates
✓ Quick Turnaround
✓ Minimized Postal System
✓ Expedited Delivery Time