The original authority for marketing and media technology, this year's ad:tech 2016, featured topic-driven panels, keynotes and hands-on workshops to help attendees reimagine the future of advertising, technology and everything in between.
Having showcased year's past, Wilen New York attended this year's ad:tech from the perspective of one of the fastest growing, vertically integrated direct marketing agencies in the United States. As such, we made it a point to attend the macro-focused sessions and boil down actionable insights for direct marketers.
The New Normal
The most significant trends affecting our "new normal," according to Publicis Groupe's Strategy & Growth Officer Rishad Tobaccowala, are globalization, demographic shifts and digitization. To give this some context:
Globalization: more than half of all sales of the Fortune 500 are outside of North America
Demographic shifts: the largest number of employees for all the major American tech firms are in India
Digitization: tech has become a 'religion' of sorts, so the question becomes; How do we pay for the bandwidth of everything?
Distilling these macro changes down to the consumer level, we are also starting to see a cannibalizing of a traditional "ownership" culture; this is evident by the success of the UBER and Airbnb's of the world, and the replication of their business model across industry lines.
THE FUTURE OF CONSUMPTION
There are essentially eight factors driving this change of consumption from ownership to access. They are:
Artificial Intelligence
Internet of Things (IoT)
Robotics
3-D Printing
Blockchain
Autonomous Vehicles
Digital Traceability
Virtual Reality
As a collective, these eight factors are directly responsible for five new systems of consumption: on-demand economy, sharing economy, circular economy, experience economy and platform economy.
An Uber Important Example
UBER's accolades as a company are numerous, however, their implication on the $5T global consumption industry is even more impressive. Sure, a company like UBER is completely disrupting the Taxi & Limousine Commission (from the service itself to the culture and all the way down to the office space), but a closer look will reveal an even greater "threat"—UBER is actually upending the automotive industry at large by exhibiting these five new systems of consumption.
For example, the circular economy is best explained by UBER's ability to replace an average of 30 cars; essentially dematerializing resources and eliminating overhead, while still maintaining a "taxi" service. The sharing and on-demand economy are best illustrated by UBER's ride-sharing properties, as well as UBER EATS, which reinforces the consumers need for on-demand services that are not confined simply to travel. In addition, the experience economy can be defined by the user experience of an UBER ride; preferring the downtime afforded from the ride (browsing their smartphone, or catching up on work) instead of getting behind the wheel and driving themselves. Lastly, the platform economy is visible through the ease-of-use of the UBER app; enabling a wide range of options for the consumer without intervention by the company itself.
THE FUTURE DOES NOT FIT IN THE CONTAINERS OF THE PAST
While these trends and economies of consumption are not necessarily new, the implications are: how will large, entrenched organizations (from government to business to academia) cope with shifts in organizational structures and rules of engagement?
Although it has yet to be seen, this age of erosion (as Rishad refers to it), shares many parallels to the graphic arts industry nearly 10 years ago. Over this decade, we witnessed the proliferation of inkjet and digital print technology, as well as the shift from guesswork to cold-hard data driving the creation and shipment of completely custom direct mail.
Although it's extremely evident in massive ad networks, Google and Facebook, direct marketing now shares similar firepower: building out completely custom, one-to-one segments based on actionable data and then creating on-demand physical, marketing material to be sent and tracked. After all, direct marketing is one of the last hedges against the overwhelming power of the consumer to research and buy-at-will. In the battle for attention, data-driven direct mail is notorious for cutting through the clutter of online ads and the barrage of email campaigns.
Direct marketing takeaways
1. Don't go "data-driven" without protection
Now that Big Data's half-life has been reduced to a matter of minutes, it's more important than ever to put layers of protection around your data strategies.
In the world of direct marketing, which has experienced a shift from "spray-and-pray" to "data-driven," it's vital to keep data hygiene at top of mind; partnering with industry leaders and respectable providers will ensure your information is updated and actionable. Also, as more and more companies become pseudo-data providers, they learn to place emphasis on internal data and feedback above all.
A simple tactic: when executing digital direct marketing campaigns (email), leveraging software that renders completely custom, user-friendly forms is a great way to gain feedback, build trust and gain an unadulterated view into your consumer's mind. And the next-gen application? Invest in chatbots to help record real-time feedback between your brand and your customer, while freeing up back-end resources.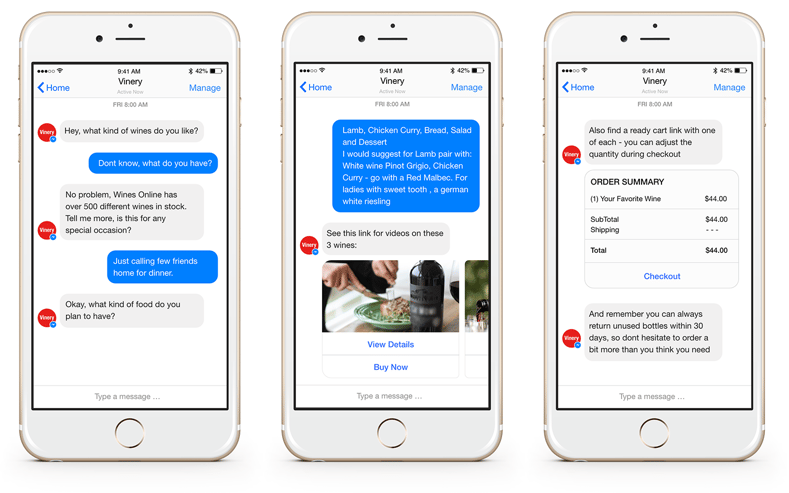 2. Opt for agile, on-demand print technology
This goes without saying, but the days of plate changes and pre-printed envelopes are dead. Ensure your agency partner is leveraging the latest and greatest print manufacturing equipment, such as 4-C variable print technology, to help increase relevancy and decrease the cost of your direct marketing campaigns.
3. Get creative with creative
Storytelling has been at the forefront of the change from hard selling to more content-focused, inbound tactics. Sure, creative has to stand-out, especially in direct marketing where mistakes are particularly expensive, but no, there are even more creative ways of gaining inspiration for the creative.
A perfect example: leveraging a data giant, such as Foursquare, can help you understand foot traffic and user flows around certain locations. This is particularly helpful in geo-targeting, but even more so for companies with physical locations looking to execute direct marketing campaigns. Understanding the location and user flow of your audience can actually help drive your creative. If your data suggests people stop by a nearby location before or after their engagement with your brand, you could leverage these visual elements to create hyper-relevant experiences for your audience.
Personal Takeaways
1. SELF-INVESTMENT PAYS THE BEST DIVIDENDS
As tech and software permeate all aspects of business, it's paramount to spend time refining existing skills and learning new ones. In a world where distractions are at an all time high and people are working more than ever, we realize this is easier said than done. That's why allocating an hour each night learning something new will help keep you sharp and increase your viability as a working professional. As the lines in marketing, technology and sales become indistinguishable, the worst thing you can do is believe you're the only (wo)man for the job.
2. Train yourself to think the exact opposite of what you believe
A mind exercise, if you will, this method of thinking contrarian to your beliefs will ensure you always have a 360 degree view on the situation at hand. Not to mention, becoming a master of understanding other perspectives will help you devise effective contingency plans in case what you believe, is in fact, not true—you will also ooze empathy to those who believe this opposing sentiment. In keeping with the wise words of Mark Twain (which is more appropriate than ever), "It ain't what you don't know that gets you into trouble. It's what you know for sure that just ain't so."
3. Build an individual brand
The proliferation of social media and the nearly infinite reach of Google has created more self-marketers than ever before. Most notably amongst creative professionals (where branded websites adorn almost every portfolio and resume), we now see more traditional, technical roles taking a page from this book. Your first step to success? Purchasing a domain name based on your government name, i.e. yourname.com, and possibly hosting a website as an extension of your LinkedIn profile. And remember, anything you say online is indexed forever.
Published on
November 15, 2016